Fire & Medical Training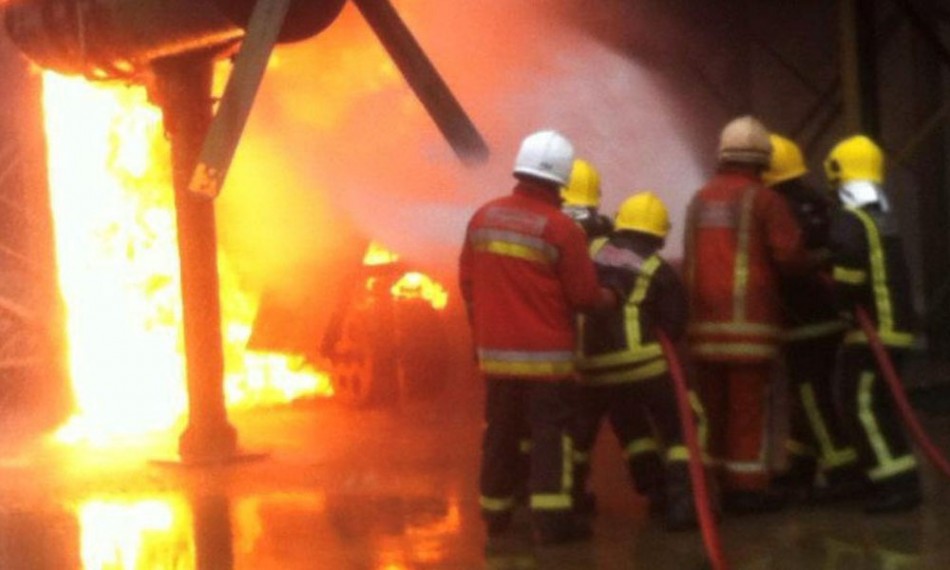 Fire Training
The consequences of a fire can be disastrous. Simply ignoring or under-estimating the risk of such is not acceptable and can all too often bring life changing circumstance to the door of those directly and also indirectly involved, and secondly will most often cause financial devastation to the organisation or business involved,
At
Fire-Medics
, we offer fire safety training courses relevant to the risk, and whilst most often our standard Fire Warden Course, Fire Marshall Course, First Responder Firefighting Course & Advanced Firefighting Course meets the demands of the participant, we also offer bespoke Firefighting Courses based on the risks and circumstances of an individual company or organisation.
The flexibility of our courses means that we can deliver cost-effective bespoke fire safety training at your preferred venue (if required), on dates to suit you. Fire-Medics offer a free consultation to assess your site specific training needs, and we can proceed then to develop a bespoke course to develop the skills of the individuals on your site based on the risks at your premises, your organisational needs and requirements.
Courses currently available:
Fire Safety Awareness (1/2 day)

Fire Warden Training (1 day)

Fire Safety Training for Managers (1 day)

Waking Watch Fire Patrol Operative (2 day)

Emergency Response Team Training (Varies)

Breathing Apparatus Training (Varies)

Specialist Firefighting Training (Varies)

Marine Firefighting Training (3 day & 5 day)

Low Category Aviation Firefighting Training (Varied)
Please
contact us
at Fire-Medics to discuss your individual Fire Training requirements with an experienced member of our training team.
Medical Training
As part of Fire-Medics service delivery policy we offer both in-house and site based Medical training courses in collaboration with our trusted delivery partners.
Fire-Medics
offer all Medical training courses through an Accredited / Recognised Training Establishment and these courses can often be delivered on a full and part-time basis for the duration of the course.
We have several Medical courses currently available, many of which are recognised by the Pre-Hospital Emergency Care Council:
Cardiac First Responder (CFR)

First Aid Responder (FAR)

Emergency First Responder (EFR)

Aviation Immediate Care (AIC)

Emergency Medical Technician (EMT)
Please
contact us
at Fire-Medics to discuss your individual Medical Training requirements with an experienced member of our training team.
Why Choose Fire-Medics?
We offer qualified and professional staff, free quotations and competitive prices.

Our senior team combin 120+ years operational firefighting experience and over 70 years frontline medic experience.

Our SFX team have over 25 years experience in delivering a Platinum Service to high profile Event Organisers & Film Production Companies and continue to grow from strength to strength.
Our dedicated fire & rescue, medic and SFX crews work nationwide throughout Ireland and are continuously improving their extensive skills through regular training and assessments many who are still operational firefighters and emergency medics.
Fire-Medics also provide various levels of in-house Fire & Rescue Training for Corporate Organisations and Private Industry, and in partnership with our Medical Training Partners we can deliver accredited Medical Courses including Cardiac First Responder, First Aid Responder, Emergency First Responder & Emergency Medical Technician Practitioner qualifications.
Fire-Medics is a trading name of Fire & Medic Services Ltd
Dublin:
Carlisle Business Park
51 Bracken Road
Sandyford
Dublin
D18 CV48
Ireland
Belfast:
The Mount Business Centre
2 Woodstock Link
Belfast
BT68DD
Northern Ireland
Main Offices: Dublin & Belfast, Serviced outlets also at Wicklow, Cork, Sligo & Donegal
Contact Us for your Fire / Medic Event cover, safety and training throughout Counties Antrim, Armagh, Carlow, Cavan, Clare, Cork, Derry, Donegal, Down, Dublin, Fermanagh, Galway, Kerry, Kildare, Kilkenny, Laois, Leitrim, Limerick, Longford, Louth, Mayo, Meath, Monaghan, Offaly, Roscommon, Sligo, Tipperary, Tyrone, Waterford, Westmeath, Wexford & Wicklow